India Dapp Fest'19 Sponsors, Partners, Community : Thank You!
June 10, 2020
• 1 Comment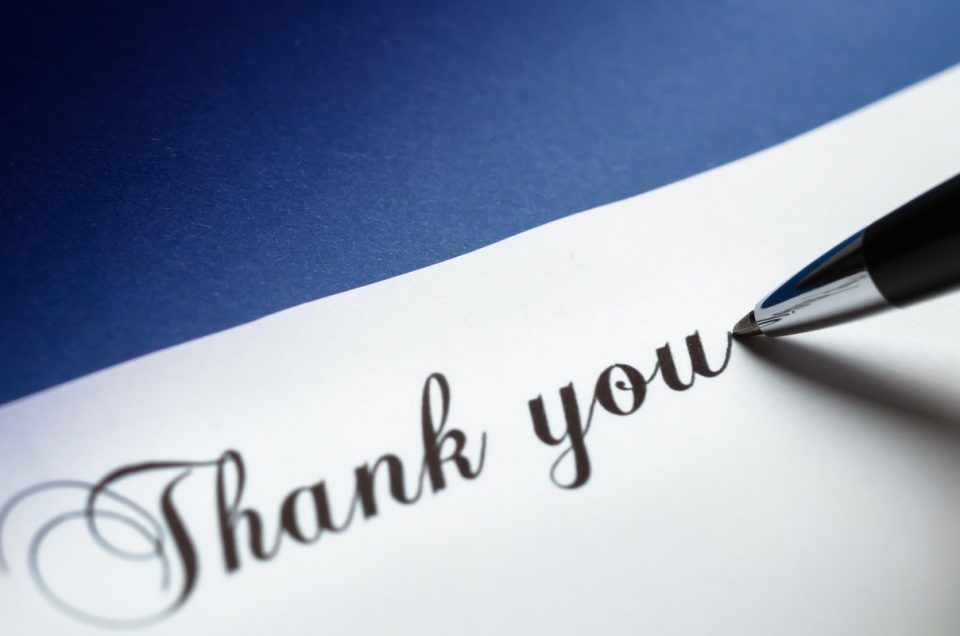 Asia's top-notch revelation on blockchain-based applications, India Dapp Fest'19, is just around the corner. We are thrilled to have industry-wide collaboration, cooperation and consensus with exceptional media houses, sponsors and players from crypto industry.

India Dapp Fest applauds the efforts of its media partners, outreach partners, and sponsors in organizing an outstanding convergence of ideas focused on bringing the disruptive tech in India. They are assisting us to create an opportunity for all the aspiring blockchain peers to showcase their knowledge and also provide a networking platform with the mentors and influencers in person.

Outreach Partners

We appreciate and thank our outreach partners for helping us reach the mass audience from day one of our nationwide roadshows.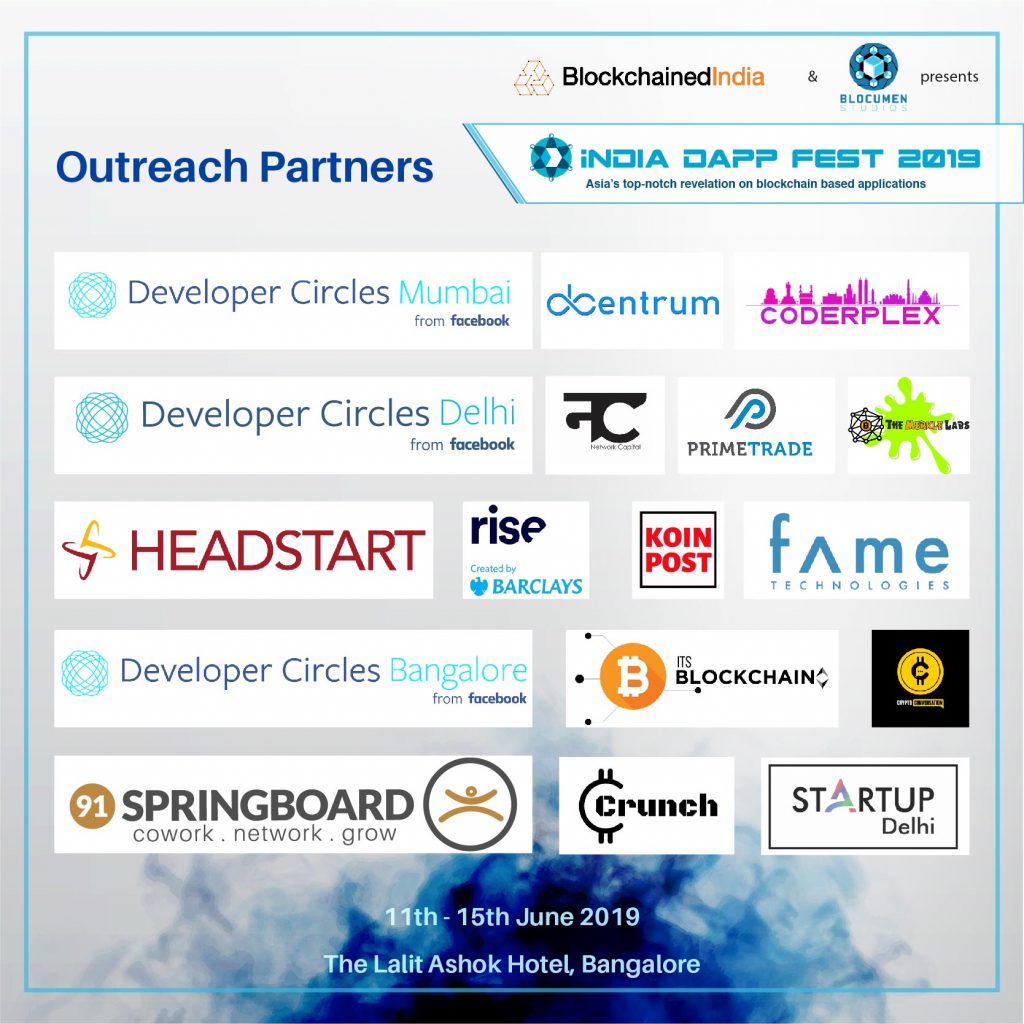 Headstart, 91Springboard, Rise Mumbai, Startup Grind, Coin Crunch India, KoinPost, Its Blockchain, Prime Trade AI, Coder Plex and Crypto Conversations.

Crypto Media Partners

We would also like to thank our crypto media partners for all the love and hard work they put in to organise this wonderful event.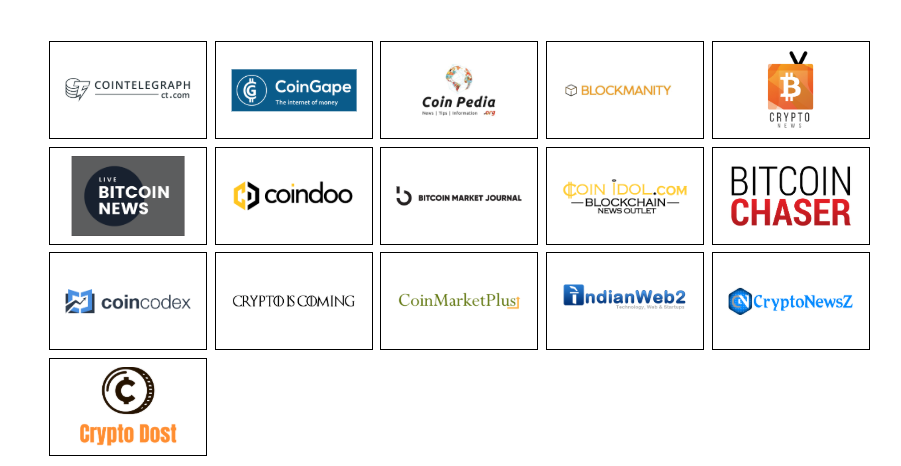 CoinGape, Cryptodost, Blockmanity, Live BTC News,Bitcoin Market Journal, BitcoinChaser, Crypto News  India, Coinchoose, Coinidol, CoinCodex, Coindoo, IndianWeb2, Cointelegraph, Coinpedia, Bitcoin.Com, Coinpoint, CryptoNewsZ

Sponsors

Last but not the least, our wonderful sponsors, Silicon Valley's top Entrepreneurship Accelerator Draper University, Successful Blockchain project Matic Network, MeitY - Government of India (Ministry of Electronics and Information Technology), Algorand founded by Silvio Micali, a Turing Award-winning cryptographer, ChainSecurity, Ledger Atlas, PrimeTrade, CoinDCX and IndiQube.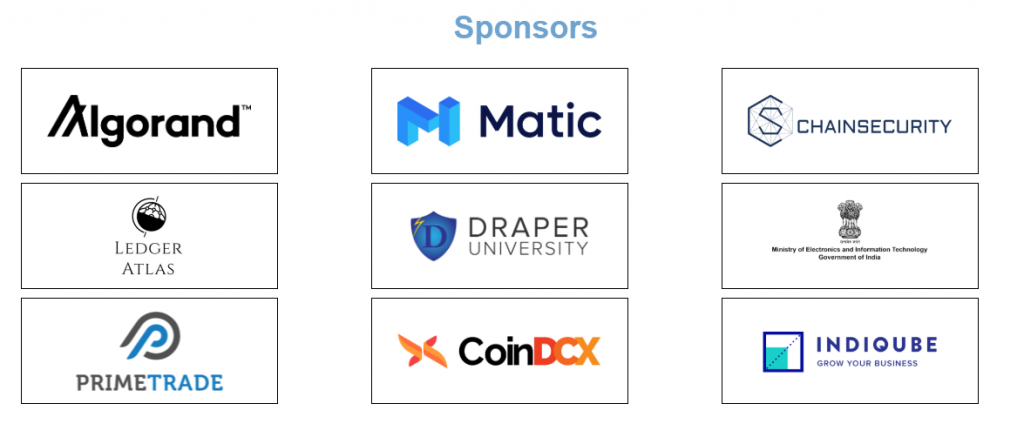 Your active involvement and sustained enthusiasm have helped us achieve a nationwide audience for the event and paved the path to bring the revolutionary era.

Also, special thanks to excellent mentors, exceptional speakers,  amazing community, enthusiastic team and everyone whose contribution helped us in organizing the biggest blockchain conference of 2019 in India.
If you haven't reserved your spots yet, visit here and book your spot before all seats fill in - https://www.indiadappfest.com/